Melanie carried the baton in honour of her son Regan Nash, who was chosen to be a Batonbearer but who sadly lost his life to a rare genetic disorder earlier this year.
Regan, who was 13 and from Cradley Heath, suffered with mitochondrial disease MTT1 – a condition so rare he was one of only two people in the world diagnosed.
His mum Mel not only found out Regan had the disease, but that to a lesser degree herself and her younger children are also impacted.
Melanie says: "It's a total honour my son Regan Nash got chosen to carry the baton but sadly he gained his angel wings in February this year to mitochondrial disease.
"I'm so proud and honoured I can do this for my beautiful boy in his memory. Regan would have loved carrying the baton and I'll be carrying it with pride."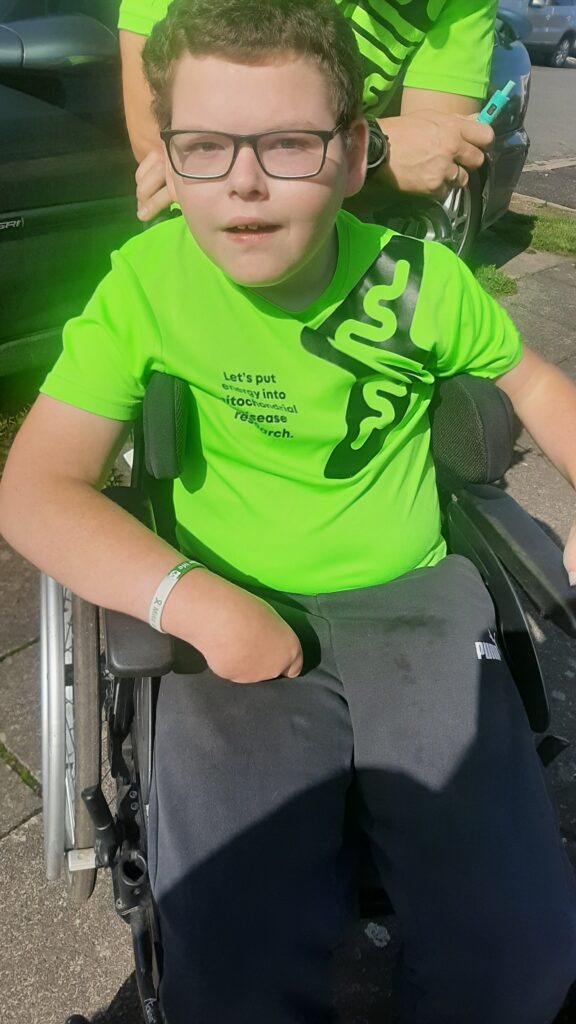 Regan was an avid West Bromwich Albion fan. He also loved litterpicking in his wheelchair to raise money for mitochondrial disease research and watching the bin crew collecting bins from outside his home. In December last year, he was welcomed on a VIP visit to the Sandwell Serco depot to meet the staff and see the trucks.
Carrying the baton in their hometown of Cradley Heath will be a bittersweet moment for Melanie as she honours her son.
Melanie adds: "It's still all overwhelming. I am nervous and I'm also emotional as Regan should be here to carry the baton but I will do this for my son, I still can't believe my hero Regan got chosen.
"It will be a memory I'll never forget."
Find out more about our incredible day when the Queen's Baton Relay came to Sandwell.
Regan was a fundraiser for MyMitoMission and his family continue to raise awareness of the disease. You can find out more about Regan and mitochondrial disease at Regan's Mito Mission.