As part of Black History Month this October, we have celebrated the accomplishments of black women in Sandwell.
Jennifer Harrison, Chief Executive of North Smethwick Development Trust, is among those who shared their stories.
Throughout her career, which included a period at Sandwell Council's Voluntary Sector Support Team, Jennifer has loved helping people and organisations. In 2018, she received the British Empire Medal for services to young people and communities in Sandwell and Birmingham.
She said: "I grew up in Smethwick and apart from a short time living in Birmingham returned to Smethwick and settled with my husband Ken and our two sons. I am daughter and sister of strong women. Growing up within a single parent household gives a sense of resilience, only known to me as I have matured.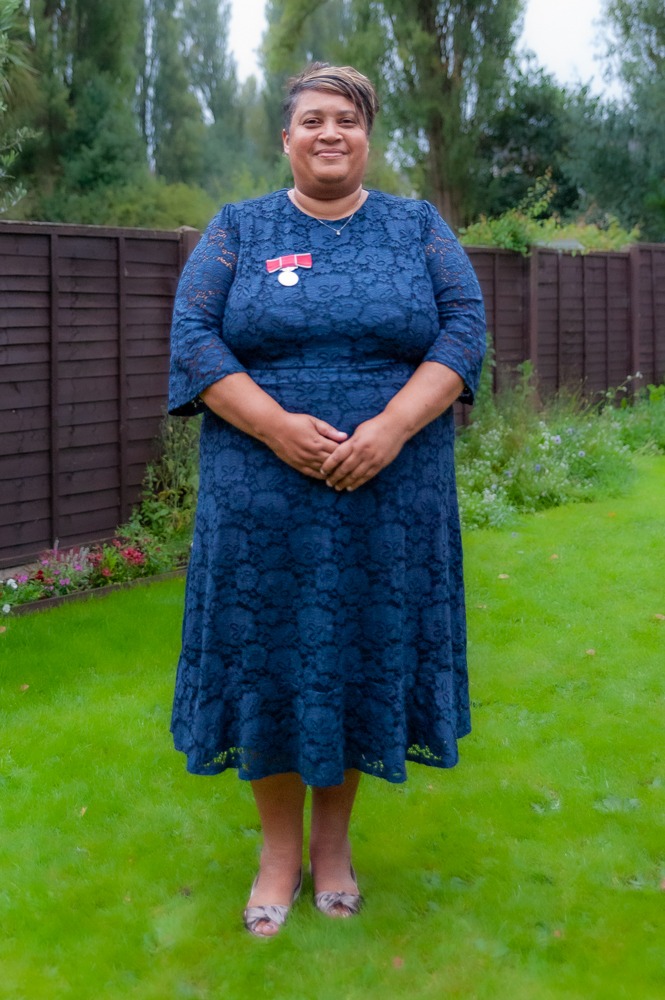 "I started my career as a Secretary to an Area Housing Manager for Birmingham City Council before moving to the Area Repairs Team for the same authority. This is where I met my wonderful husband 30 years ago. I moved from there to a social housing charity and quickly understood the importance of providing safe and well-maintained homes for people, many of which were classed as vulnerable and disadvantaged.
"After having my children and a short stint in the private sector, I joined the Voluntary Sector Support Team at Sandwell Council and progressed to become an External Funding Officer within the Strategic Finance Department as was. This is a job I loved and my career saw me raise more than £16million pounds in grants for projects worth much more.
"I left that role in 2014 to set up my own business and in 2017 started my role as Chief Executive for North Smethwick Development Trust, where I still am. In 2018, I was awarded the British Empire Medal as part of Queen Elizabeth's Birthday Honours. I have been an avid volunteer throughout my adult life, and I am proud of what I have achieved. I am truly blessed with a fantastic husband, family and friends and colleagues. It is a true honour to be recognised.
"I am a person of dual heritage or, as I prefer, mixed race. It was through my paternal aunt and grandfather who lived in Smethwick that I knew the culture. My aunt Rose was a nurse at City Hospital and my grandfather was part of the Windrush Generation and a pastor who founded the New Testament Church in Oldbury.
"Black History Month is an important recognition of the wealth of culture, service and sacrifice made by black people. It helps me understand and connect more with a part of me that would otherwise be lost and I am sure there are many other people who may feel the same."